Can people with diabetes give blood/blood products?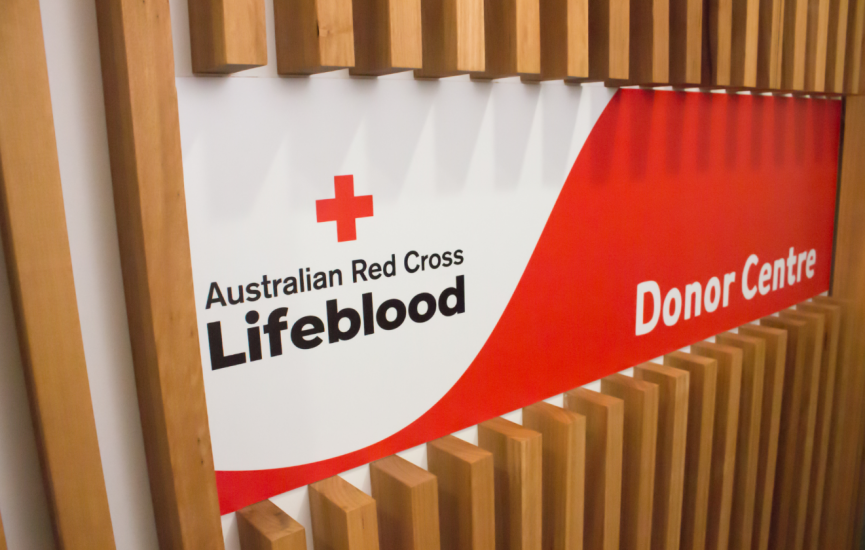 Introduction
According to Australian Red Cross Lifeblood, Australia needs approximately 31,000 blood donations every week1, for the 1 in 3 Australians who may require transfusion of blood or blood products. Many Australians, including people with diabetes people with diabetes are able to give blood every 12 weeks, or plasma every two weeks, if they are feeling well and haven't been overseas in the 28 days prior to donation. However, people with diabetes need to answer a few screening questions relating to their diabetes management to determine their suitability to donate blood. As with all people who donate, people with diabetes must be in good health at the time of donation.

Eligibility screening
Blood donation centres have a screening process that requires the person donating to disclose any pre-existing health conditions, including diabetes. A certified Lifeblood professional will then measure essential vital statistics including temperature, pulse, and blood pressure. They will also take a small blood sample (likely from a finger prick) to determine haemoglobin levels.
The certified Lifeblood professional undertaking the screening may ask additional questions and people with diabetes should make sure they have information about the medicines they are prescribed including   their diabetes medicines. Diabetes medicines shouldn't disqualify people from donating blood, unless the person with diabetes has ever used bovine (beef) insulin since 1980 due to the potential risk of Creutzfeldt-Jakob disease2.
Blood glucose level criteria
While Lifeblood does not have a definitive cut-off for a blood glucose level to be eligible to donate, a person's diabetes must be well-managed. If the person with diabetes is taking insulin or indicates their diabetes may not be currently well managed, this may result in further assessment.
People with diabetes should have an absence of recent hypoglycaemic episodes and may have further evaluation of their HbA1c to ensure there has been good recent management.
Ineligible – diabetes complications
Most people feel fine after donating. Some people may experience fatigue or some dizziness, light-headedness, or nausea after donating blood. This is a normal reaction for some people and is due to the temporary lowering of blood pressure. The body will compensate for blood loss by constricting the blood vessels in the limbs and extremities, and heart rate will increase. This is the body's attempt to maintain blood pressure and blood flow and is usually nothing to be concerned about.
For people with diabetes who have diabetes-related complications such as cardiovascular disease, kidney disease, retinopathy and peripheral vascular disease, this change in blood pressure and the body's reactions to compensate (increased heart rate), may be detrimental and further exacerbate symptoms of diabetes vascular complications and therefore a person must not have any diabetes-related complications, including both macro-  and microvascular complications, to be eligible to donate.1
Who to talk to about donating?
Discussion with people with diabetes regarding blood donation should form part of their general diabetes education sessions to ensure the person with diabetes is aware of the additional questions they will be required to answer when donating blood. This conversation should be re-visited regularly, particularly if diabetes complications develop. Ideally, people with diabetes should discuss their desire to donate blood or blood products with their diabetes team, to ensure an understanding of the requirements and considerations.
Conclusion
Lifeblood encourages people with diabetes who are considering blood donation to contact the organisation to discuss their situation.  Their aim is to have as many eligible people donating blood as possible.
Lifeblood states: "If you have no complications from your diabetes such as eye, heart, blood vessel or kidney problems and your diabetes is well managed through diet or oral medication, you will be able to donate. If you require insulin to manage your diabetes, call us on 13 14 95 to check your eligibility. If, however, your diabetes is well managed, you are free from complications, and you haven't used bovine (cattle-derived) insulin in the past, you will generally be able to donate."1
Acknowledgements
Thank you to Lifeblood for providing information for, and reviewing this article.