Derek Finch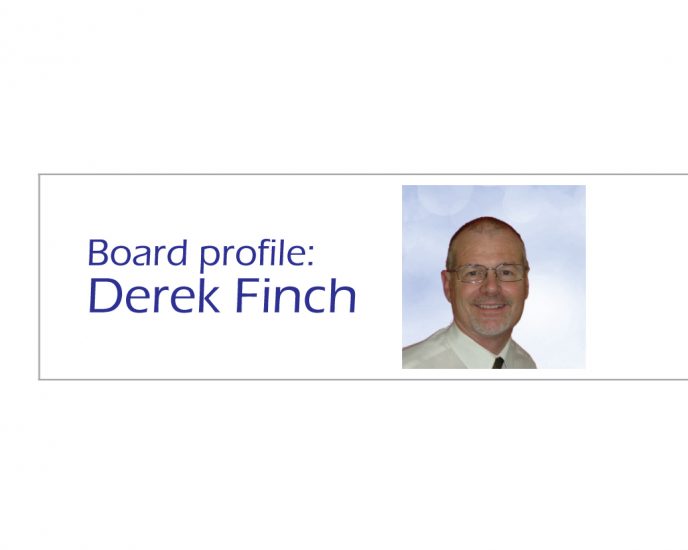 Introduction
Derek joined the ADEA Board in 2017 as an independent director.
In this edition, we talk to him about his role and what sparked his interest and involvement in ADEA.
How long have you been a member of ADEA?
I joined the Board of ADEA in August last year
What made you join the ADEA Board?
Having worked for the Heart Foundation and Kidney Health Australia I am well aware of the impact diabetes has on society and see it as one of the most concerning health issues of our time. Thus, in finding myself with more time on my hands, and with considerable experience in serving on not for profit Boards, I volunteered. The added benefit was that ADEA is an organisation going through change and as an active change manager I hope I can add greater value.
What is your role on the Board?
As an independent Director I bring a range of business, business development and management skills. Although a 'not for profit' ADEA are reliant on income to provide a stable and effective base, then require good business stewardship, and hopefully I can offer some of my experience in this area.
What do you do in your professional life outside your role on the board?
I took a decision last year to work for myself. After 20 years working in public housing then 25 working in customer contact, I now consult in customer experience and process management. My aim was to work part time and spend more time donating time to organisations like ADEA … I am still working on creating the 'spare time'!
What sparked your interest in diabetes education?
I have no direct interest in diabetes education per se. I do, however, see the huge cost of diabetes on lifestyle and in monetary terms. Increasing education can only improve the lives of so many and stem the increasing tide, therefore I see diabetes education as a means to an end.
What is something new in diabetes education that is taking your interest at the moment? 
Whilst I acknowledge the huge issue in Australia I also see the problems other countries have and how they do not have the knowledge or organisations in place to deal with the issue. I recently met a doctor from Indonesia and heard first hand of the issues they had.. I am aware ADEA has already provided some assistance to Indonesia and I think supporting those countries not as fortunate as ourselves is a worthwhile and valuable endeavour.
Your favourite quote?
The one I use when public speaking – "I feel like Zsa Zsa Gabor's 5th husband.  I know what I am supposed to do but I don't know if I can make it interesting" – Al Gore
Or my absolute fav (as a 'get it done' person) – To get something done a committee should consist of no more than three people of which two are absent" – Stewart Harold