OPTISULIN® available as an alternative to LANTUS®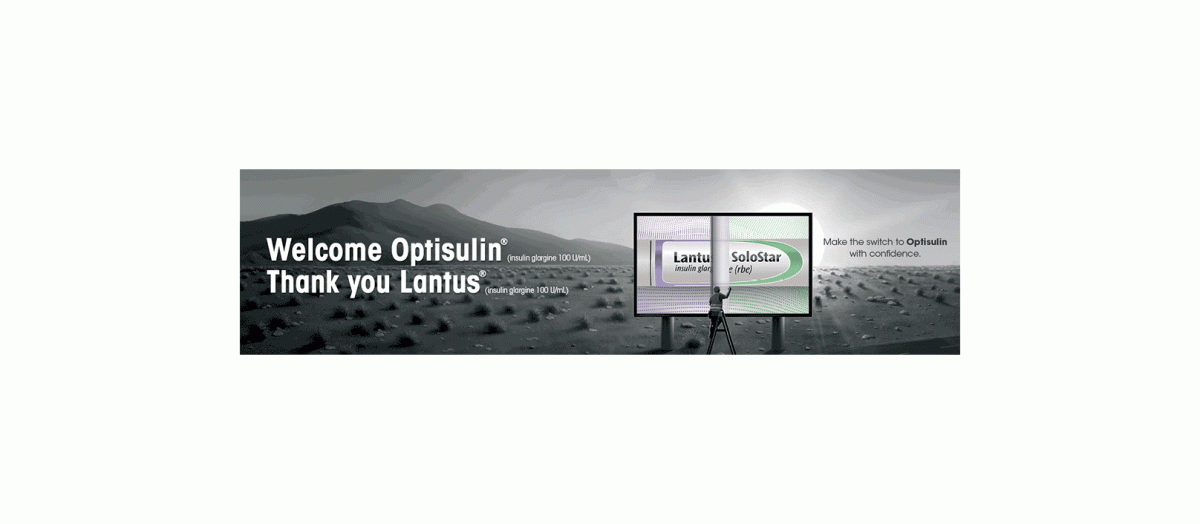 As you may well be aware:
From 1 January 2020, Sanofi launched a second brand of insulin glargine 100units/mL, OPTISULIN
From 1 July 2020, LANTUS (insulin glargine 100 units/mL) will be delisted from the Pharmaceutical Benefits Scheme (PBS).
As we approach the LANTUS delisting date, it's important that clients are informed and prepared.
Hear endocrinologist, Professor Tim Greenaway's guidance for healthcare professionals to support the transition from LANTUS: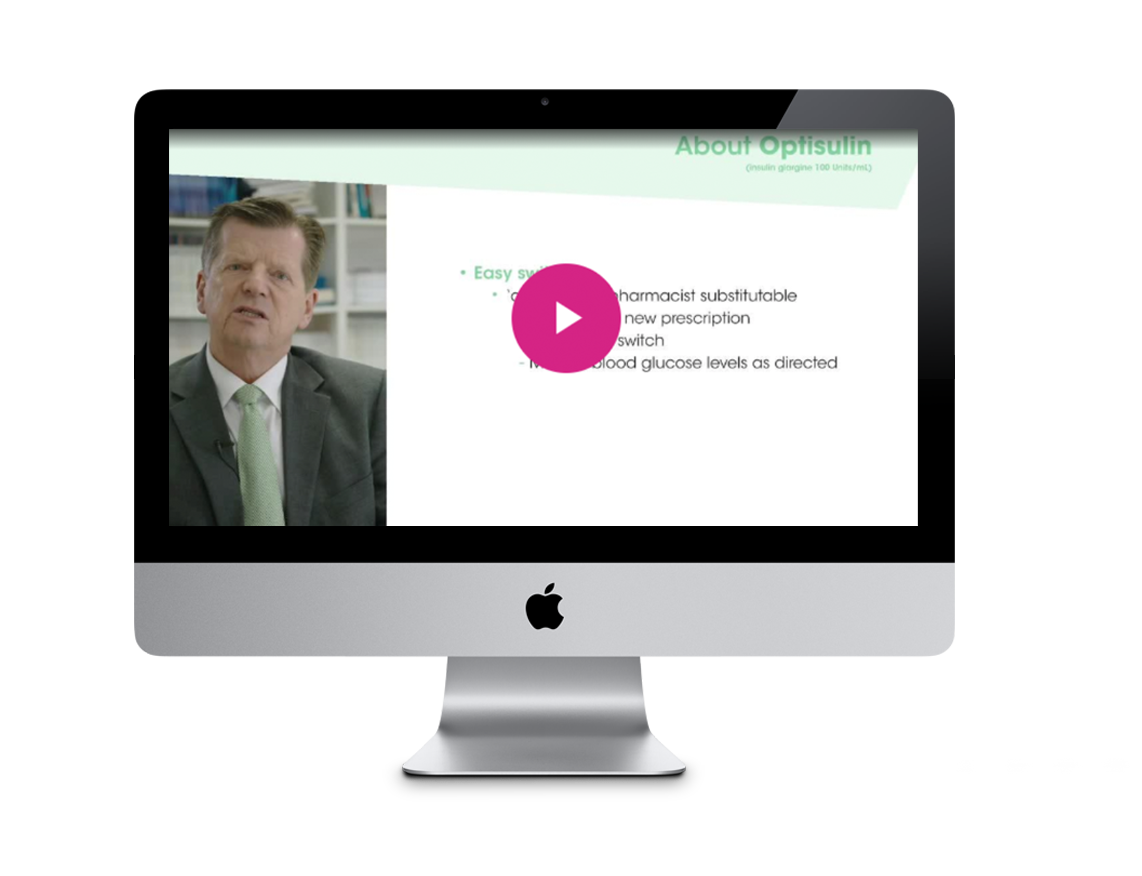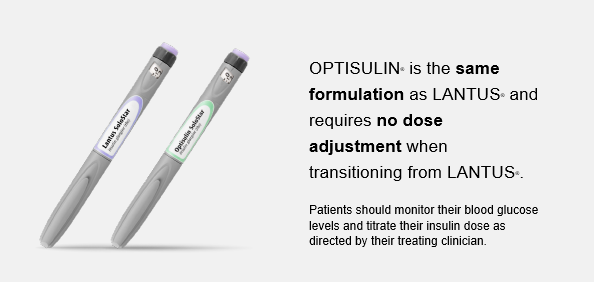 OPTISULIN is now widely available in community pharmacy with no supply issues.1
Medical Information
Sanofi Medical Information (1800 818 806) is available from 8:00am – 5:00pm AEST Monday to Friday to assist with medical queries.

References
1.
Sanofi. Data on file. Optisulin, Lantus and Solostar are registered trademarks of Sanofi-aventis Australia pty ltd. Sanofi-aventis Australia trading as Sanofi, ABN 31 008 558 807, Talavera Corporate Centre, Building D, 12-24 Talavera Road, Macquarie Park, NSW 2113. Date of preparation: June 2020 MAT-AU-2000094