A COVID-19 Challenge: Upgrade of Blood Glucose/Ketone Monitors in a Major NSW Public Hospital Utilising Virtual Education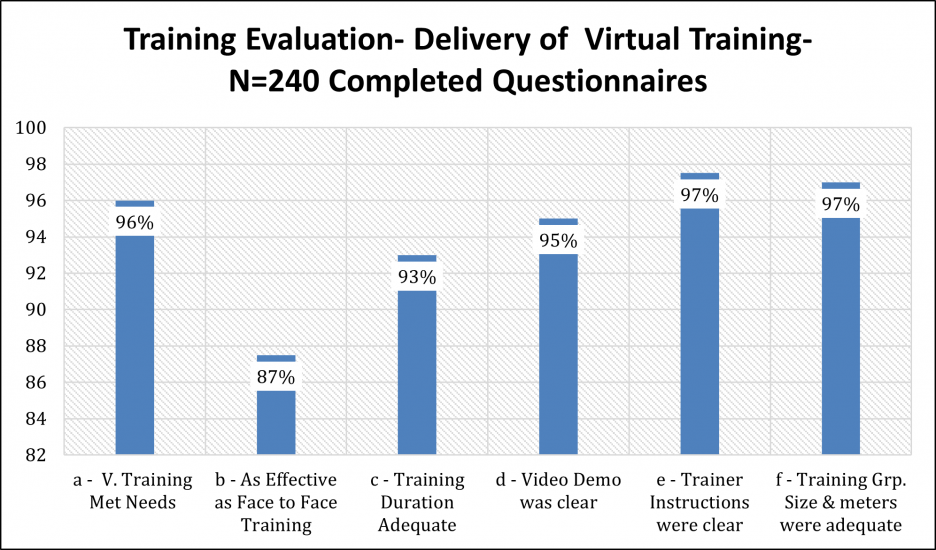 Introduction
The COVID-19 pandemic has resulted in the curtailment of product in-services/training sessions in hospitals across Australia. For the foreseeable future, trainers are advised against conducting face-to-face training of ward staff in the use of new equipment1 . Australasian Medical & Scientific Limited (AMSL), supplier of Point of Care (POC) diagnostics products, was awarded the contract to supply the St. Vincent's Public Hospital, Sydney (SVHS) with the StatStrip Xpress2 Blood Glucose/Ketone Meter. St Vincent's Hospital is a 402-bed full-service referral, tertiary and teaching public hospital and Level 1 Trauma Centre.
To address the training restrictions and to avoid a delay in the implementation of the new meter, discussions were held with the Nurse Manager and members of the SVHS Diabetes Services Team. It was decided the implementation of the Xpress2 meters would progress, with in-services to be conducted virtually. St Vincent's Hospital Information Technology department had recently introduced Microsoft Teams (MS Teams) to the hospital network and a decision was made to utilise this virtual platform to conduct in-services.
At this stage it is not known if any other hospital has endeavoured to implement network-wide (St Vincent's Hospital Public, Sacred Heart Hospital, St Joseph's Hospital, Auburn and St Vincent's Correctional Health, Parklea) education virtually. As far as the authors are aware, SVHS was the first major hospital (public or private) in NSW, to be upgraded to a new blood glucose and ketone meter using a virtual training platform. Hence, it was decided the virtual training method adopted by AMSL should be evaluated and reviewed.  This evaluation will assist in a decision to adopt future virtual training sessions /in-services where applicable, thereby increasing efficiencies and possibly obviating the need for face-to-face training.
Method
Key ward contacts were identified, including Nurse Unit Managers (NUMs), Clinical Nurse Educators (CNEs) and Diabetes Clinical Leads, and this list was provided to representatives of AMSL by the Diabetes Services team. Additionally, the SVHS Diabetes Services team collaborated with the Nurse Education and Development Centre (NEDC) who assisted in providing additional educational support and entering of all completed staff education to My Health Learning.
Members of the AMSL POC team contacted the relevant NUMs and CNEs to ensure the MS Teams platform was operational on their computers. Virtual training times were set after consultations between ward NUMs/CNEs and the AMSL POC team. A training roster was drawn up and sent to the Nurse Manager, SVHS Diabetes Services. Training session's times and days were tailored to suit the needs of each individual department.
StatStrip Xpress2 training meters were sent to the Nurse Manager who subsequently distributed them once a week to the relevant ward, based on the training roster. A one-week cross over time was undertaken, allowing for the pharmacists to distribute new blood glucose and ketone testing strips. This also allowed each ward team to complete the education for most staff, prior to removing existing blood glucose monitors. 
To gauge staff perceptions of the MS Teams virtual in-services and ease-of-use of the new meter, a post in-service Virtual Training Evaluation Questionnaire was distributed. This Questionnaire was developed by SVHS Diabetes Service and AMSL specifically for the evaluation of the training and completed by staff. Only responses from  staff who had attended the online training were included in the analysis shown below.
Results
A total of 240 SVHS campus nursing staff from all wards were trained virtually on the StatStrip Xpress2 Blood Glucose/Ketone Meter and completed the Virtual Training Evaluation Questionnaires. The questionnaire asked about their experience with the virtual training as well as use of the meter itself. The questionnaire was distributed by the CNEs.
Training evaluation demonstrated that the majority of participants in virtual training sessions met their learning needs and was an efficient way of delivering education (Figure 1).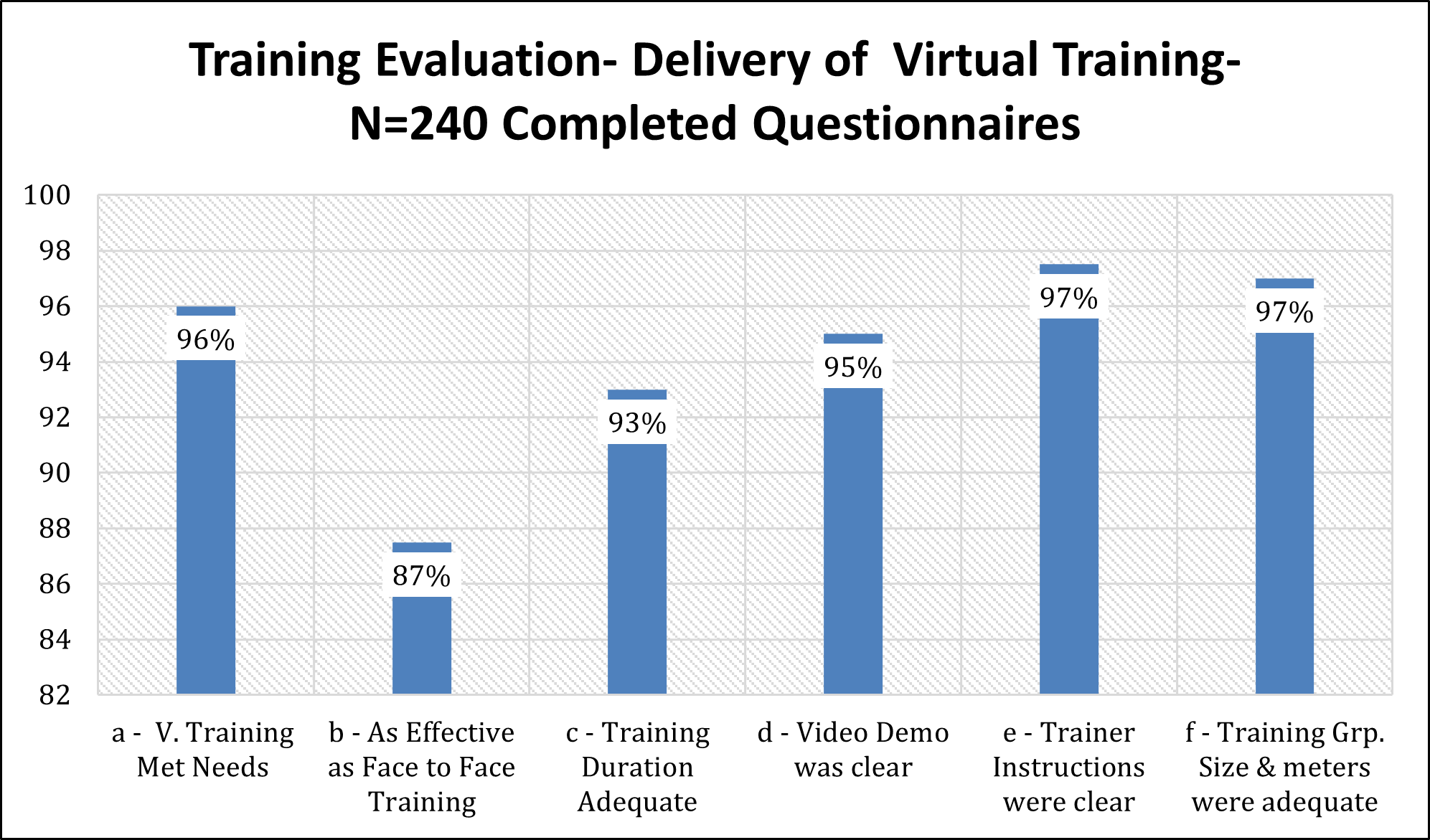 Figure 1: Training Evaluation- Delivery of Virtual Training
Furthermore, almost all participants either agreed or strongly agreed that they were confident  in the use of carrying out a blood glucose and or ketone test  following the training (Figure 2). The majority of staff trained also found the StatStrip Xpress2 Blood Glucose/Ketones Meter easy to use (Figure 2).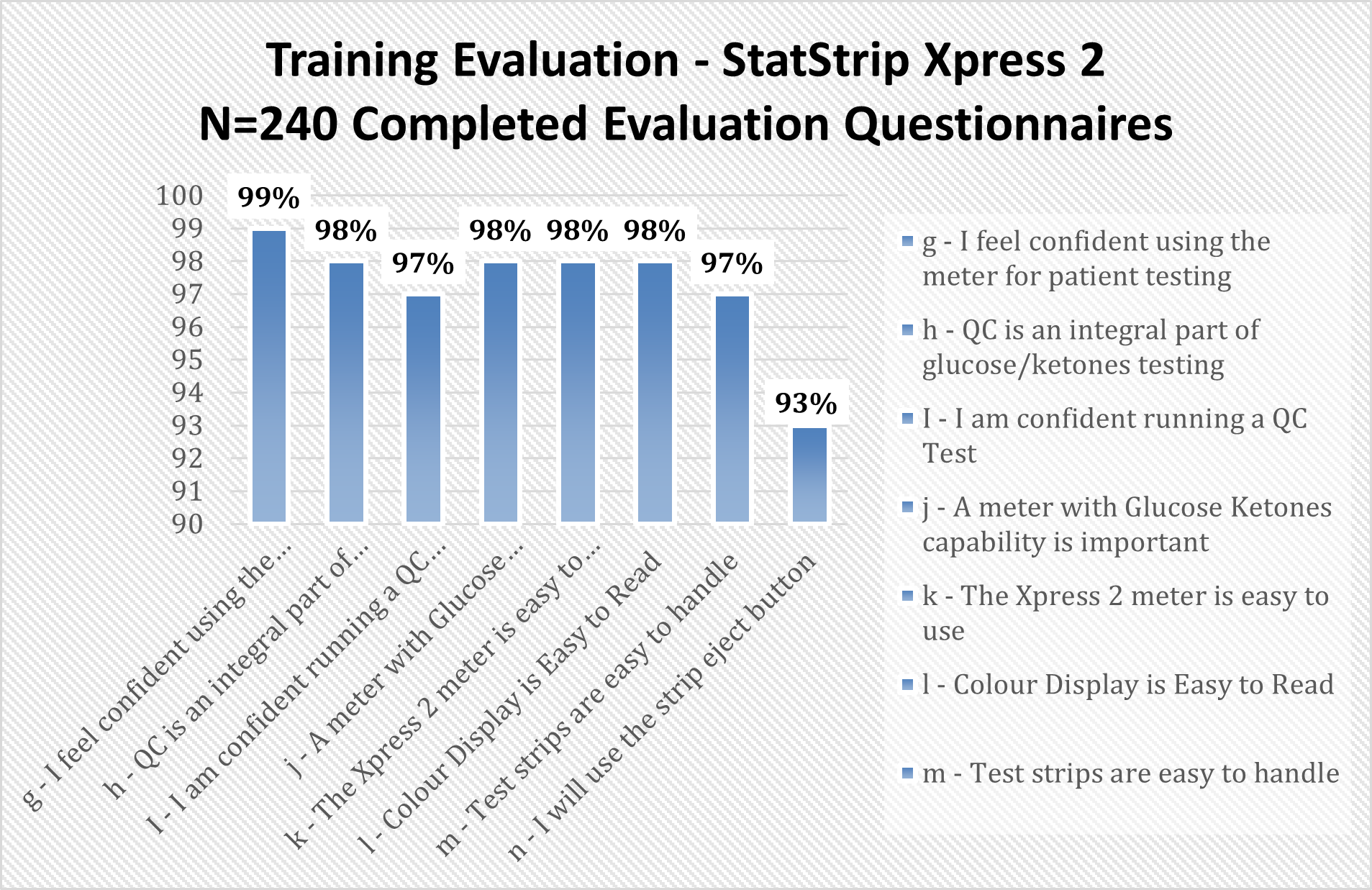 Figure 2: Training Evaluation-use of StatStrip Xpress 2 meter
Staff were given the option to comment further at end of questionnaire. It is noted that additional comments by staff ranged from "Excellent Tutorial", "No different from F2F Training" and "Virtual Training great alternative to F2F Training" to "Video issues" and "Better SVHS IT required". On one occasion the staff were unable to gain access to the tutorial rooms and connect to the hospitals MS Teams platform, which delayed the training session. It was decided that the Computer on Wheels would be a great alternative to enable easier access for ward teams to be used in smaller groups and provide social distancing due to COVID-19. The Computer on Wheels are mobile workstations that are easy to use at the beside so that consultations are conducted in front of patients and carers. When not in use during peak times of nursing workloads they were able to be accessed by staff to login to MS Teams platform. (Figure 3)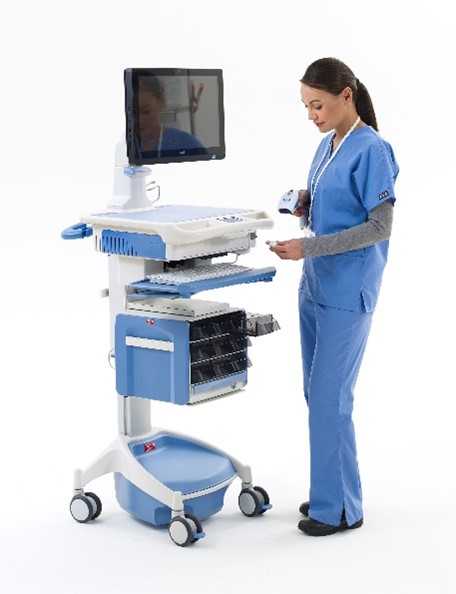 Conclusion
The COVID-19 pandemic hospital restrictions accelerated the use of a virtual communication system (MS Teams) to conduct a network-wide education program, to introduce a hospital POC device – the StatStrip Xpress2 Blood Glucose/Ketone Meter. Evaluation by health professionals who attended the virtual training sessions, indicated that the majority felt virtual training met their learning needs and was as effective as face-to-face training. They also found the product in question (in this case the StatStrip Xpress2 Blood Glucose/Ketone Meter) to be easy to use. However, evaluation found that the training duration should be tailored to accommodate the time limitations of ward staff attending. Finally, preparation is key and a coordinated and cooperative approach between SVHS Diabetes Service, AMSL and hospital staff led to a successful implementation of a virtual educational program.
Acknowledgements
The training team from Australasian Medical and Scientific (AMSL) assisting with the Virtual Training In-Services, included: Gwen Aquino, Michelle O'Dea, Jennifer Leon-Nestler, Lucy Johnston and Joe Sequeira.
We thank the hospital staff at St Vincent's Hospital, Parklea Correctional Health Service, St Joseph Hospital, Auburn and Sacred Heart Hospital. The Diabetes Services Team from St. Vincent's Hospital, included: Gael Holters- Nurse Manager, Catherine Finneran CNC Inpatient Diabetes Educator, Lucia Marhava CNS Diabetes Educator, and Jane Ludington Senior Pharmacists and NEDC Kristel Aiken- Acting Nurse Educator.