"Did I take my insulin?" An inexpensive and simple device to support people with insulin-requiring diabetes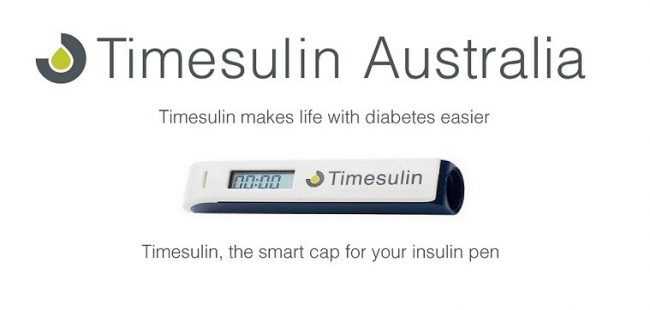 Introduction
Imagine you have just come home after a busy day at work, prepared dinner, checked your blood glucose level and the phone rings.  Fifteen minutes later you are sitting down to eat and the question arises: did I give my insulin or not?  You are faced with a number of dilemmas.  You could give your usual dinner dose of rapid-acting insulin and hope you haven't "doubled-dosed", hedge your bets and give only half the dose, omit the dose knowing your post-meal readings may rise significantly, or delay your meal by an hour to see if your blood glucose level has changed, possibly indicating that you may have administered your prandial insulin just prior to taking the phone call.  This is the world David has lived in for 22 years with type 1 diabetes.  David then highlights how helpful it could be for healthcare professionals to understand the stressors of living with diabetes by rethinking this scenario and wondering if you have given your bedtime basal insulin or not.
For the 1.7 million Australians living with diabetes, there is an average of 180 extra decisions they need to make each day. Every minute of every day, a person with diabetes faces decisions, thoughts, worries and fears about their diabetes and the future impact the condition may have on their health.
We all get distracted every day.  We all can experience just one tiny change in our usual routines which can create an additional burden in our busy lives.  In a five country survey, 80% of respondents admitted that over a one month period they were unsure whether or not they had taken their insulin dose and 68% reported to have forgotten to take a dose of insulin.1 After 41 years with type 1 diabetes, Joe admitted he was embarrassed to report to his endocrinologist that he was either forgetting insulin doses or double dosing up to three times a week.  "My control was going out the window and I was wondering if I was losing my mind or getting dementia". Setting an alarm on his mobile phone didn't work, especially when his mealtimes and even bedtime can vary from day to day. For Fiona, who often cares for her three grandchildren "making sure that they are fed and then you are fed can be really challenging at times and insulin can just be forgotten with all this busyness". Sarah reported that because she is calculating her bolus insulin dose, insulin is rarely forgotten at mealtime because "it's such a conscious thing I am doing". However, she acknowledges that "sometimes when you've done something your entire life (basal insulin) you can just go on autopilot and then wake up in the middle of the night and wonder if you have given your bedtime insulin".
What David, Joe, Fiona and Sarah all have in common is neither their endocrinologists or diabetes educators let them know about easy to use, affordable technology that uses their current disposable insulin pens to reduce the burden of recalling insulin dosage amounts and administration times.  All four undertook their own research and investigation into devices that could support them better in self-management of their diabetes. Through friends in the US, David started researching online to try and find devices that would assist him, while Joe's online search resulted in 'stumbling' upon Timesulin®.  David currently takes Optisulin® and Fiasp®, whilst Joe manages his diabetes with Ryzodeg70/30® and Fiasp®.  Fiona takes Humalog® as her mealtime insulin. The Timesulin® device is a timer-enabled replacement cap that fits onto the disposable Solostar U100 pens®, FlexPen®, FlexTouch® and Kwikpen®. The device indicates how long it has been since the previous dose was delivered.  As Sarah admitted "it had never occurred to me that there was other technology out there to help people with diabetes".
For David the Timesulin® device has been a 'real game changer' and he reports that he has increased the number of correctional doses of insulin he now gives with confidence. "When you look at the enormous costs of so many things related to managing type 1 diabetes, this is such a cheap device that could save your life.  I can't now live without this device".  Fiona recounted a recent emergency hospital admission where she was able to clearly demonstrate to the staff with the Timesulin® device, the timing of her last basal and mealtime injections.  For Joe, who works on a building site, having a device with a battery life of 12 months, that is neither intrusive nor has 'all the bells and whistles', has increased his confidence, providing him with "one less thing to worry about".  Having the Timesulin® has helped him reach 100% adherence to injection frequency. His wish is that more people taking insulin know about that existence of the device and how helpful it can be.
Acknowledgements
This article is paid content
References
1.
Brod M et al Just how important is it when patients question whether or not they took their last insulin dose? Findings from a five country survey. Poster P-1044, IDF, Melbourne December 2013.