Abbott Case Study Competition: Improving quality of life through flash glucose monitoring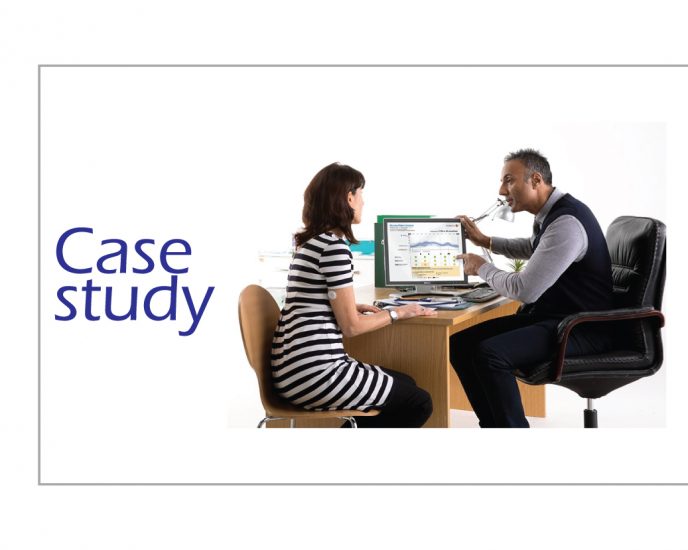 Introduction
Kim* is a thirty-year-old lady born in Vietnam who had migrated to Australia to complete her PhD.
She was diagnosed with type 1 diabetes while she was visiting Vietnam during her studies. She was commenced on twice daily Mixtard 30/70 insulin and returned to Australia with little education or follow up. She developed mild ketoacidosis when back in Australia, requiring hospitalisation, and was changed to basal bolus insulin. Initially Kim was overwhelmed with managing her diabetes and this was largely attributed to lack of guidance, education and support upon diagnosis.
During an outpatient review following discharge she mentioned that one of the barriers to self-management was her reluctance to monitor blood glucose levels (BGL). She stated the thought of pricking her finger several times a day was distressing and caused significant pain. At this point Freestyle Libre was suggested but she declined due to financial reasons and insisted on persevering with the finger pricking. She continued to call our service occasionally for insulin titration.
Some months later, Kim called our diabetes service for support, but this time it was about her self-reported mental health decline. She said she was struggling to concentrate, felt down and anxious. Kim was advised to seek medical assistance and was referred to our mental health program where she received ongoing counselling. A few weeks later, her counsellor contacted me to report that Kim had expressed concerns that her diabetes had deteriorated in light of her mental health issues. I contacted Kim the following day. She stated that her anxiety and depression was "very bad" and that she was struggling with glucose monitoring, however she was still administering her insulin daily. As a result of her serious emerging mental health issues, Kim's ability to self-manage her diabetes was being directly impacted. Kim was referred for urgent psychiatric evaluation to a local mental health service.
I contacted Kim via phone shortly after her mental health intervention. Although feeling better, she reported that monitoring BGLs remained a major challenge. I attempted to assist her with insulin titration based on her finger prick glucose results, but there was insufficient information to do so with confidence. BG monitoring was sporadic and episodes of hypoglycaemia were not rechecked following treatment (refer Figure 1).
After further discussion, Kim agreed to try the Freestyle Libre flash glucose monitoring system.
| | | | | | |
| --- | --- | --- | --- | --- | --- |
| Date | Pre-Breakfast | Pre-Lunch | Pre-Dinner | Bed | Overnight |
| 22/3 | | | 7.9 | | |
| 23/3 | | | | | |
| 24/3 | | | 11.3 | 2.4 | |
| 25/3 | 11.9 | | | | |
Figure 1 – Sample of Kim's BGL diary prior to commencing flash glucose monitoring
Kim attended our diabetes education service to trial the Freestyle Libre system. She found the system very easy to use and her engagement with monitoring was much improved. Figure 2 shows her engagement with Libre shortly after commencement.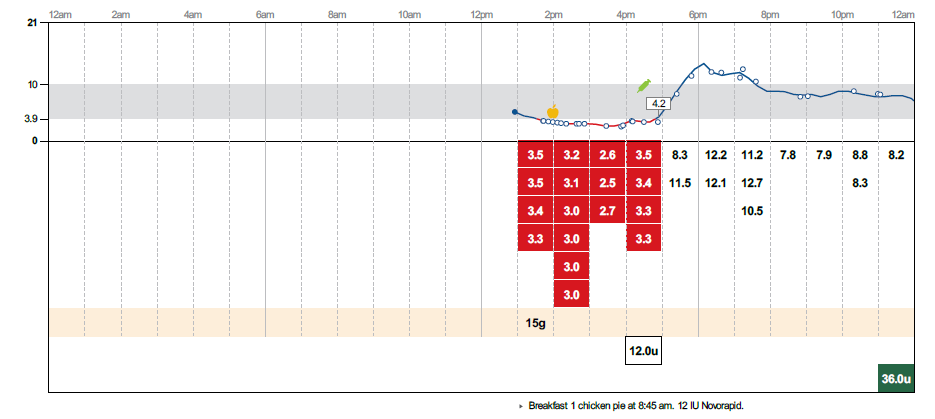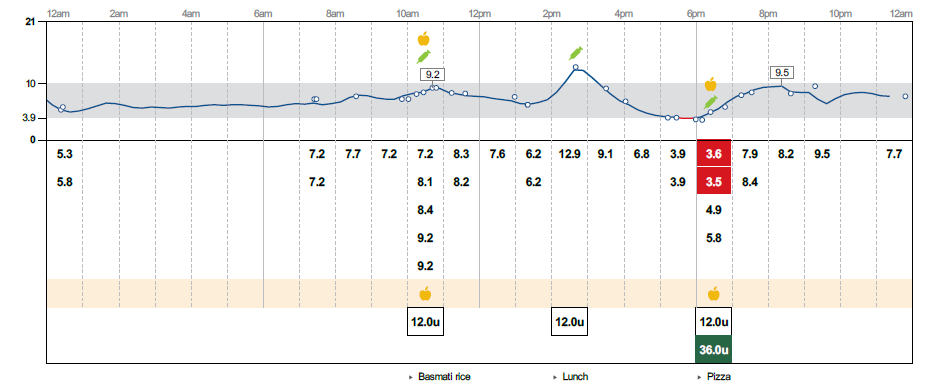 Figure 2 – First 24 hours' post commencement of flash glucose monitoring
We continued to work with Kim, assisting her with insulin adjustments and lifestyle modifications based on her flash glucose monitoring (FGM) results. The following report (Figure 3) shows her glycaemic management two weeks after using the FGM system.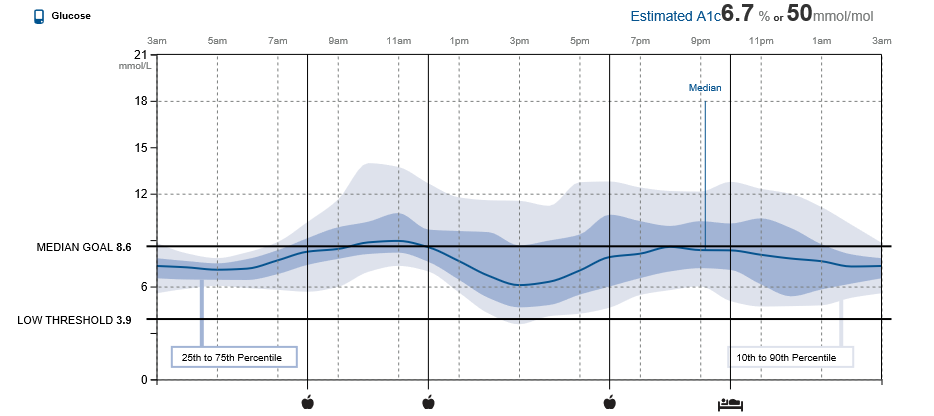 Figure 3 – Two weeks post commencing FGM
Following the trial, Kim decided to continue with the FGM device, commenting that the system had completely changed the way she managed her diabetes and had improved her quality of life. She reported that the biggest advantage was that she rarely had to prick her fingers which she previously found very distressing. Kim felt that she had greater control managing her diabetes and simply only had to scan to see her glucose readings and trends. Even when she was feeling anxious or depressed she didn't find it too burdensome to check her levels.
Kim continued to call our service for assistance with insulin titration and we could safely recommend changes based on her ambulatory glucose profile (AGP) which we evaluated through Libre View. She was able to view the upload while engaging with the team over the phone so that she could see why we were suggesting changes to her management.
Unfortunately, a few weeks after we reviewed Kim as an outpatient her depression worsened, necessitating an admission to a mental health facility. While she was an inpatient the AGP uncovered several overnight hypoglycaemic events lasting several hours (Figure 4). She highlighted this to medical staff and as a result her Lantus was adjusted which eliminated the nocturnal hypos.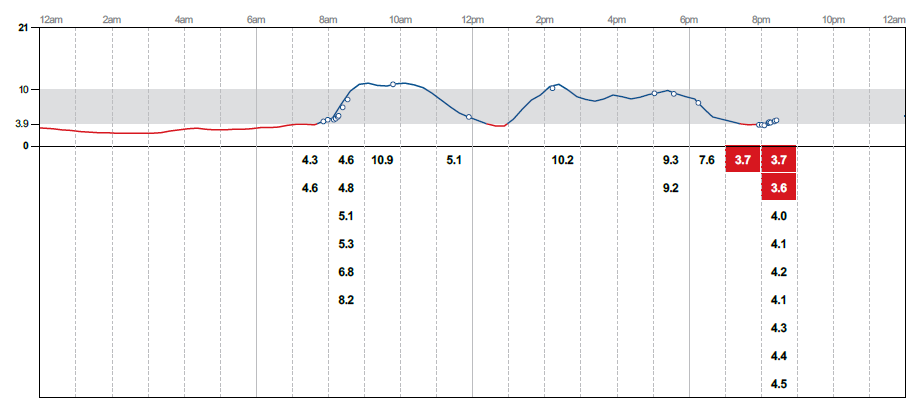 Figure 4 – Overnight hypoglycaemia discovered through AGP
Shortly after Kim was discharged from hospital she contacted our service to inform us that she had decided to go back to Vietnam to convalesce and recover from her depression.
Conclusion
In conclusion, FGM has provided many benefits for Kim. These include reduced finger pricking, increased engagement with the diabetes and motivation and safer insulin titration. While she initially resisted using Freestyle Libre due to the somewhat prohibitive cost, Kim reported that the benefits outweighed the financial outlay.
Acknowledgements
* Name changed for confidentiality