Communicating with people who have an intellectual disability disorder about their diabetes: a guide for health professionals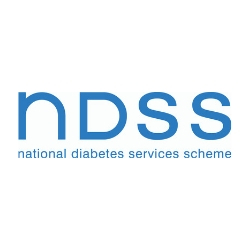 Introduction
Diabetes is a common, progressive condition with multiple long-term complications.1 The importance of a holistic, person-centred approach to management and involving the person with diabetes in treatment decisions can help with adherence to therapy.2 Good communication between health professionals and people living with diabetes is essential for optimising health outcomes, particularly in individuals with an intellectual disability disorder.
An intellectual disability disorder (IDD), originates during the developmental period (before 18 years) and involves impairments in both intellectual functioning and adaptive behaviour.3 This may affect social and practical skills, potentially creating a barrier for health care professionals to deliver effective diabetes care and self-management education.
Prevalence data suggest that approximately 2.9% of the Australian population have an IDD.4 A United Kingdom study of 721 adults with an IDD found that compared to the general population, a significantly lower proportion of those with an IDD had the recommended screening checks for diabetes and they were less likely to meet recommended targets for optimal diabetes management.5 Healthcare practitioners have also reported that they do not feel equipped in terms of knowledge, resources or time, to deliver person-centred diabetes care or increase patient self-care.6
There is an unmet need to provide education and resources to health professionals to enable them to communicate more effectively with this vulnerable population.
Aim
To enable health professionals to communicate more effectively with people who have an IDD and diabetes.
Project methodology
Project funding was received from the National Diabetes Services Scheme (NDSS). The NDSS is an Australian Government Initiative administered by Diabetes Australia. This project is delivered by the Australian Diabetes Educators Association (ADEA) on behalf of the NDSS to develop practice guidelines and an online training resource for health professionals, on communicating with adults who have an intellectual disability disorder (IDD) about their diabetes. An Expert Reference Group was formed to provide input and develop the content in conjunction with the project team.
Guidelines:
The guidelines provide practice recommendations to health professionals to better support people living with an IDD and diabetes, as well as their families, carers and support workers. It was written following a review of the current literature and a survey of health professionals, people with diabetes and IDD, and carers and support workers of people with diabetes and IDD, with input from an expert reference group.
Recommendations for practice
Health professionals support people with an IDD and diabetes by:
preparing for healthcare consultations
considering the consultation environment
tailoring communication to the individual
considering language use
using appropriate tools and resources
understanding the NDIS and diabetes care
working in collaboration with carers and support workers
Training Resource:
The online training module is aimed at diabetes health professionals, medical practitioners, nurses and allied health professionals with a special interest in diabetes care and management. It builds upon the recommendations for practice outlined in the guidelines, by providing practical examples and case studies.
The training module covers four main areas:
▪ Introduction to IDD
▪ Role of the health professional in working with people with diabetes and IDD
▪ Improving communication when working with people with an IDD
▪ Diabetes in people with an IDD
The training module is accredited by ADEA and can be completed for continuing professional development (CPD) points.
Together, these resources aim to help health professionals recognise the unique healthcare challenges and needs of persons with an IDD and diabetes and provide them with the knowledge and understanding of how to best communicate with them and/or their carers and support workers. The health professional resources along with videos and fact sheets on understanding diabetes for a person with an IDD will be available on the NDSS website from June 2020.
Conclusion
Improving a health professional's understanding of the diabetes support needs of people with an IDD increases their capacity to deliver effective diabetes care and self-management education. The more health professionals equipped to work confidently and effectively with people with an IDD, the greater the impact on their health outcomes will be.
Acknowledgements
The author would like to acknowledge his colleagues on the Expert Reference Group and the Project Manager (Janet Kafadar) for their contribution to this project.
References
1.
Deed G, Rasalam R, Khoo C, Dover T, Forgione N. Improving Type 2 Diabetes Management in General Practice Using a Second-Generation Basal Insulin Analogue Insulin Glargine 300 U/mL: A Practical Guide. Diabetes Ther. 2019;10(6):1987–1994. doi:10.1007/s13300-019-00704-0
2.
Rasalam R, Barlow J, Kennedy M, Phillips P, Wright A. GLP-1 Receptor Agonists for Type 2 Diabetes and Their Role in Primary Care: An Australian Perspective. Diabetes Ther. 2019;10(4):1205–1217. doi:10.1007/s13300-019-0642-2
3.
American Association on Intellectual and Developmental Disabilities. Definition of Intellectual Disability. aaidd.org/intellectual-disability/definition. Accessed April 14, 2020
4.
Australian Bureau of Statistics. How Many People Have Intellectual Disability? Canberra: Australian Bureau of Statistics; 2012. abs.gov.au/ausstats/abs@.nsf/Latestproducts/4433.0.55.003Main Features102012?opendocument&tabname=Summary&prodno=4433.0.55.003&issue=2012&num=&view=. Accessed April 14, 2020
5.
Cooper, S‐A,  Hughes‐McCormack, L,  Greenlaw, N, et al.  Management and prevalence of long‐term conditions in primary health care for adults with intellectual disabilities compared with the general population: A population‐based cohort study. J Appl Res Intellect Disabil.  2018; 31(Suppl. 1): 68– 81. doi.org/10.1111/jar.12386
6.
Brown, M.,  Taggart, L.,  Karatzias, T.,  Truesdale, M.,  Walley, R.,  Northway, R.,  Macrae, S.,  Carey, M., and Davies, M. ( 2017)  Improving diabetes care for people with intellectual disabilities: a qualitative study exploring the perceptions and experiences of professionals in diabetes and intellectual disability services. Journal of Intellectual Disability Research,  61:  435– 449. doi: 10.1111/jir.12369