Editors Column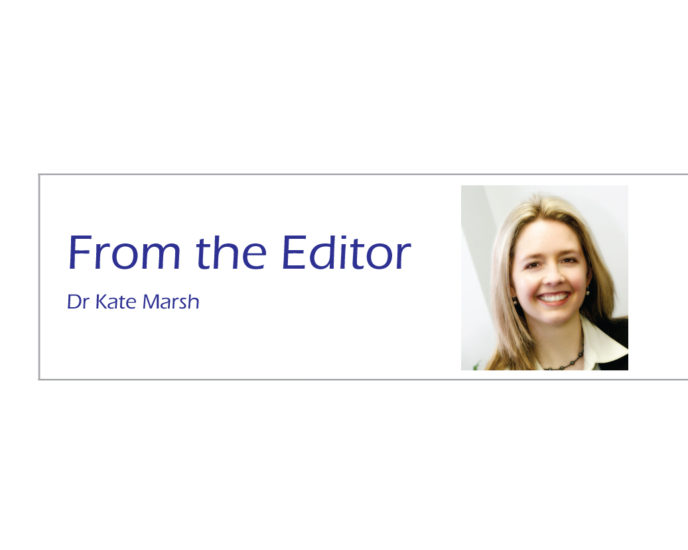 Introduction
In this issue of the ADE we have articles covering a variety of topics relevant to our work as diabetes educators.
Danielle Cooper, Education Project Officer at ADEA presents the findings of the ADEA CDE Education Review Survey, which forms part of a larger project re-examining the education a Credentialled Diabetes Educator (CDE) requires.  The survey collected feedback from diabetes educators (both credentialled and not credentialled), employers and supervisors of diabetes educators, and current students, recent graduates, course coordinators, lecturers, and educators of the GradCertDE courses.  The findings are relevant to all ADEA members and will be used to re-shape the CDE education and credentialling pathway to ensure CDEs are equipped to best support people with diabetes and are positioned as diabetes education specialists into the future.
Thuy Enright, Advanced Practicing Podiatrist, discusses diabetes and feet, highlighting the important role diabetes educators can play in providing education, performing basic foot assessments and coordinate referrals.  The article includes links to a variety of resources that can be used in practice.
Anne Marks, RN, NP and PhD Candidate, presents the findings of her PhD research study exploring the experiences of parents, school teachers and diabetes educators who support intensive insulin therapy use in the early primary school setting.  Her study highlights the lack of appropriate health support structures required for children with type 1 diabetes within the Australian school system.
Nicole Walker, Accredited Practicing Dietitian at Macintyre Health, presents a case study of an endurance cyclist with type 1 diabetes, discussing the challenges of exercise for athletes with type 1 diabetes along with practical tips for managing both nutrition and blood glucose management during training and endurance events.
The NDSS have updated their resources for managing diabetes during a natural disaster or emergency.  If you work with individuals at risk of being affected by natural disasters, such as bushfires, cyclones and floods, these are valuable resources you can use to help your clients plan for emergencies, including suggestions for preparing a diabetes emergency kit.
The NDSS have also updated and expanded their range of resources for  health professionals and people living with diabetes and an intellectual disability. This article explains the range of resources available and how they can be used to support people living with diabetes and an intellectual disability.
As we plan future editions of the ADE, we would like to encourage more of our members to consider submitting an article for publication. Remember, it doesn't need to be original research. Do you have an interesting case study? A quality improvement project you've conducted in your workplace? Have you conducted a literature review on a particular clinical area for your own continuing professional development that you would share with others? Do you have a practice tool you've developed or used that others could use? All of these may be suitable for publication. If you have an idea you would like to discuss further, please get in touch. You can email me at editor@adea.com.au
A reminder that you can read the ADE via https://ade.adea.com.au on any digital device and can also print, share and comment on articles and browse or search for past articles. If you prefer to read offline, you can print any articles, either in hard copy or as a PDF which you can save and read later. You can find instructions on how to do this here https://www.youtube.com/watch?v=Df9-L_7QvqE
Once again, I'd like to thank our hard-working EAG and our authors for helping to bring this edition together. We hope you enjoy reading it and welcome your feedback.