Insulin pump and continuous glucose monitoring education and training via telehealth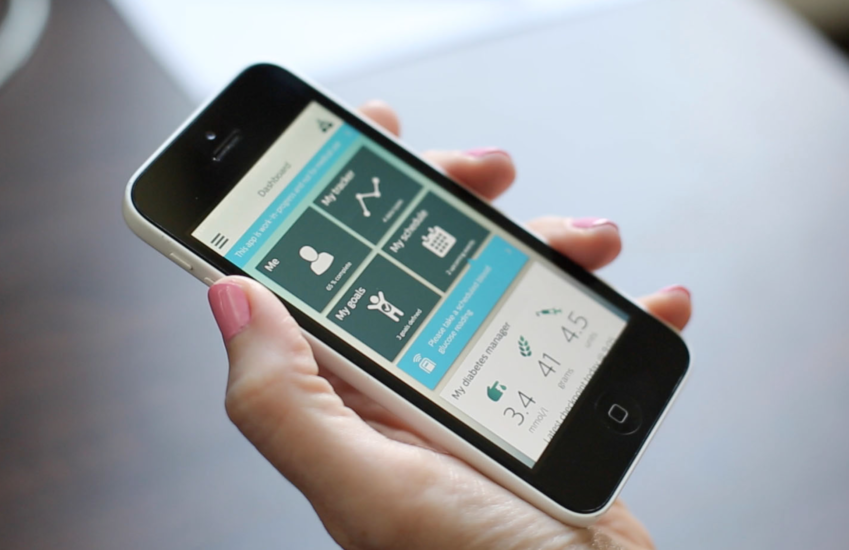 Introduction
As the COVID-19 pandemic hit, the health sector rapidly adapted to accommodate social distancing requirements. Some changes made have proven to be economically viable and even more convenient to both health professionals and consumers. Telehealth appointments are one such example that have been widely accepted and are likely to become permanent fixtures in our healthcare system. In my previous article Transitioning to Telehealth, published in the June edition of the ADE , I discussed my approach to providing diabetes education via telehealth both safely and effectively. As credentialled diabetes educators (CDEs), we should continue to develop our telehealth skills and broaden the services we can offer via videoconferencing sessions. Initiating insulin pump therapy (IPT) and continuous glucose monitoring (CGM) via telehealth might sound challenging, but offers some great advantages to both people with diabetes and practitioners. The key to success is a well-constructed process, a knowledgeable CDE and a prepared client.
Diabetes devices
People with type 1 diabetes (T1D) are increasingly employing devices such as bolus calculator apps, CGM devices and insulin pump therapy to make managing blood glucose levels easier and more precise. During the recent social distancing restrictions, people with diabetes reported being unable to commence CGM and IPT as hospitals and private clinics converted to telehealth practices. But why, when we have the technology available to us to allow for visual and verbal communications, should the T1D community have to wait to access the devices that enable them to manage and improve their health?
Device set-up protocols don't change
Whether a device is set-up face-to-face or via telehealth, the same protocols and clinical guidelines apply. During face-to-face sessions we encourage the client to perform the tasks themselves while we watch and prompt when needed and the same can be carried out over video conferencing platforms. Many CDEs prefer to complete device set-up appointments earlier in the day, giving the client time to use the device and ensure it is functioning properly, and this would be advised when setting up a device via telehealth. It also allows the practitioner to check in with the client in the late afternoon to make sure the system is running smoothly, discuss any concerns and iron out any issues.
Prepare yourself
Confidence in your knowledge and equipment is vital. The practitioner must know the device well and be confident in their ability to talk a client through the device set-up. Ideally, the practitioner would have demonstration devices to visually and verbally walk the client through each action. Demonstration insulin pumps and consumables and CGM transmitters and sensors can be accessed from device company representatives. At the very least, access the device set-up manual and set-up check list and ask the client to follow along with their manual to ensure you both stay on track.
Prepare the client
It is not only vital that you are prepared, it is also crucial that your client is confident and has everything they need with them for the session. Device companies will send devices directly to the client's home address if they are doing a set up via telehealth. Ask your client to check the contents of the box well in advance of the appointment and to confirm that all the components arrived. It is important that any devices are fully charged before you start, and that your client has read the set-up manual prior to their appointment. Many device companies also offer online training modules that can be emailed to clients or accessed online.  It's a good idea to email the links to your client well in advance, giving them time to watch and absorb the information and to contact you with any questions.
Some device company representatives offer a pre-set-up education session for clients via videoconference. The representative can walk the client through each piece of the tech using manuals and online education resources and cover more basic aspects such as software downloading and customer support. This makes for a better prepared client, familiarising them with the device and enhancing their confidence prior to the device start.
If the client is apprehensive about being alone for the set-up, encourage them to have a support person in the room. This person can act as another set of eyes during your demonstration and another set of hands to replace your hands-on help. They can also take notes, allowing the client to focus their full attention on the set-up process.
Prepare your equipment
A clear video image is extremely important when setting up a device via videoconferencing. The client must clearly see each step as it is demonstrated and the practitioner needs to clearly see the client is executing each step correctly. The camera angle may need to be adjusted throughout the session and a stand-alone webcam can be a better option than an inbuilt one. However, laptop webcams can suffice if the laptop is moved around and the screen angle changed.
Sound quality is just as important as visual acuity, as the client will be relying on the practitioner to talk them through each step of the set-up. Loss of audio communication is frustrating and can lead to mistakes being made. Sound quality can be improved by using a Bluetooth or plug in microphone and headset.
To ensure visual and audio functions are optimal, both the practitioner and client will require a good internet connection. Most videoconferencing platforms recommended 1.2- 1.5 megabytes per second. You can test your bandwidth using Speedtest (www.speedtest.net/). If the client is connecting in from a regional or remote area, ask them to test their speed and assess their videoconferencing visual and audio functions before committing to a telehealth device set-up session.
During the setup session
Despite best efforts to prepare them, the client may still be apprehensive that they are not physically in the room with you. It is worth spending a few minutes at the start of the session to discuss any strategies that can help put them at ease. Discussing the follow-up procedure at the start of the session can provide the comfort of knowing when you will be available to them in the coming days.
Spend a few minutes at the start of the session determining the best angle for the client and their webcam that will give you the best view of the cannula or sensor insertion. This will prevent undue stress at the time of insertion, a step that is generally quite stressful for new users. Skills such as reservoir fills, cannula insertions, and sensor insertions can be demonstrated using your own equipment, so it is also important to determine the best angle for yourself and your webcam.
When it comes to inputting data into a device, such as basal rates into a pump, it can be helpful to read out the rates as the client inputs them into the basal set-up screen. Once finished, ask the client to hold the pump up to the webcam so the information can be confirmed. You can also ask the client to upload the pump using the pump company's software program, such as Carelink or Diasend, which you can then access and confirm the correct rates and ratios have been entered.
After the session
Following up soon after the session will help ensure your client gets the most out of their new device from the start, particularly for those new to IPT or CGM. Ask the client to report on their blood glucose levels at certain times throughout the day to ensure the site has been inserted correctly and insulin is being delivered.  Consider a follow-up videoconference to coincide with the first set-change/sensor change to guide the client once more and follow-up on their technique. "
Consider delivering the education over two sessions.
Taking the time to discuss the process of setting up a device via telehealth will let you know if this is a viable option for your client. Each client should be individually assessed, and the pre-setup education should be tailored to their current skill level. Using the options discussed above, skills can always be learnt, but confidence can be the most inhibiting factor. If a client is not confident, consider splitting the training over two sessions. Give them time to process what they have learnt and practice it a few times before moving onto the next step.
Things to consider
The first few days following set-up can be challenging, but we can mitigate these issues by checking in with the client regularly during this time. The most pertinent concern for telehealth set-ups is that the client has entered the correct information into the device, including basal rates and bolus calculator settings, and that they have inserted the device cannula/sensor correctly. It is these two areas of set-up where time is best spent during the telehealth session. Using the tips discussed above, such as holding the device screen up to the webcam to double check inputted data and having the client watch your insertion demonstration will help to ensure the client gets off to a smooth start.
Conclusion
Diabetes device initiation and education via telehealth requires us to do things a little differently, but there are some real advantages for practitioners who develop the confidence and skills to do so. For the person with diabetes, offering device starts via telehealth cuts down waiting times and opens access to people living in regional or remote areas. The person with diabetes will save time not having to travel to and from appointments and save money on parking and reduced time off work. For the practitioner, they provide an additional stream of revenue. As health care providers responsible for diabetes device education and training, it is in both our client's and our best interest to offer this highly efficient and accessible service. As educators, we must not only be confident in our ability to conduct device training sessions, but also be confident in our ability to educate in the online space.