Will Telehealth Change the Future of T1D Care?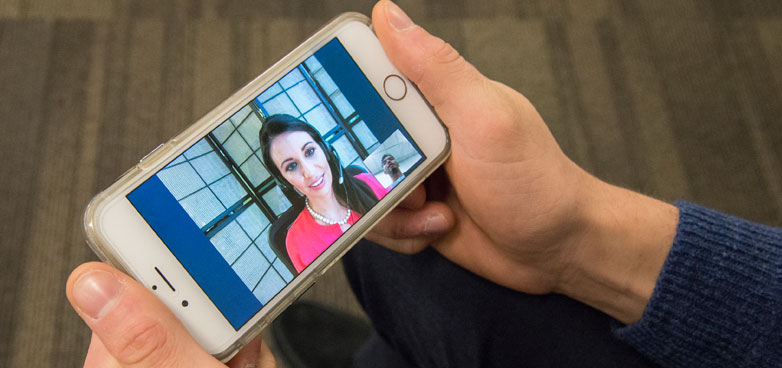 Introduction
Telehealth has been a fixture of type 1 diabetes (T1D) care in Australia for decades, helping people in rural or remote communities to access clinicians in larger centres. But it was only recently that the government temporarily expanded Medicare support for telehealth, allowing anyone to access certain health services from their own home.
The T1D community has always embraced new technology – with insulin pumps, continuous glucose monitoring (CGM), and a whole range of T1D-focused apps rapidly becoming essential tools for many people. It was no surprise, then, that the community quickly adapted to these new digital ways of accessing healthcare during the COVID-19 pandemic.
Many people with T1D have found telehealth to be a convenient and safe way of accessing their usual care during the COVID-19 pandemic. But are people with T1D really getting the same level of care through telehealth, and is this new way of doing things here to stay?
Paediatric endocrinologist Professor Maria Craig says that the huge advances in CGM and pump technology over the past decade mean that people with T1D are well placed to benefit from telehealth.
"For most consultations, it's just like being in the doctor's office – I open up Tidepool or another website, I look at the data that's in there, and we have a conversation about how things are going," Prof Craig says. "As a clinician, whether it's over the phone or face to face, the level of care I give someone is very similar."
There are some limitations – people might not be able to accurately measure their height or weight at home, and it's not possible to do a physical examination or measure HbA1c levels. But Professor Craig says that CGM and pump data include a wealth of information, and some of that can give clinicians a pretty good estimate of HbA1c.
For individuals or families without a computer or a good internet connection, a phone call can be just as effective as a video call. If people don't use CGM or would prefer to speak to someone face to face, they still have the option of a traditional consultation. This is particularly important for young people who want to have a private conversation with their clinician, or for dealing with complex issues.
Kristine Heels, Nurse Manager of the Diabetes Clinical Service at The Children's Hospital Westmead, says that telehealth is meant to work in tandem with face to face appointments, not replace them.
"In some cases, it's still important to have face to face interaction – especially that initial education and support for newly diagnosed families," Kristine says. "People shouldn't be worried about coming in if they prefer it – even during a pandemic, the hospital is still one of the safest places to be."
Changes for the better
Many people with T1D are finding that telehealth fits better with their lives than traditional appointments. It's a safe and efficient way to have regular follow-ups, without the hassle and expense of travel, parking and waiting rooms.
There's also been a big increase in the number of people who are sharing CGM data with their healthcare team electronically – something that clinicians have been encouraging for years. And video calls can even help clinicians get to know people a bit better.
"It's been great to learn a bit more about people's personalities and their lives at home than we normally would," Kristine says. "There's been cats jumping in front of the camera, or I'll see a guitar or some beautiful art in the background that can spark a conversation – it helps strengthen the relationship we have with our clients, which is so important."
Telehealth can also be great for family-centred care for children with T1D, as grandparents or parents living in separate homes are all able to share in the same conversation.
Is telehealth here to stay?
While telehealth is being used mostly out of necessity during the COVID-19 pandemic, Professor Craig hopes that in the future, we could see some more permanent changes around reimbursement.
"I think after this pandemic subsides, we might end up rethinking our models of care for T1D a bit," Professor Craig says. "What we've seen now is that people of all ages are embracing telehealth, and it can be a really efficient and effective tool. However, it should not be seen as a full replacement for face-to-face consultations, but perhaps an intermittent option."
And while the current pandemic will eventually pass, viruses are here to stay. Professor Craig thinks that telehealth will be an important tool in preventing future outbreaks.
Conclusion
"If someone isn't feeling well, they think they have a cold, we would prefer they stay at home rather than come into the hospital for their appointment," she says. "The same goes for doctors – they might previously have come in with a bit of a sniffle because they feel fit enough to work – but after this pandemic, we need to rethink how we approach those situations that are probably not appropriate."
Kristine agrees, and hopes that telehealth will continue to be used by diabetes teams in the future. "I think this pandemic has made us realise that there's different ways of doing the things we've always done, and maybe these new ways end up suiting some people's lives a little better."