From the Editor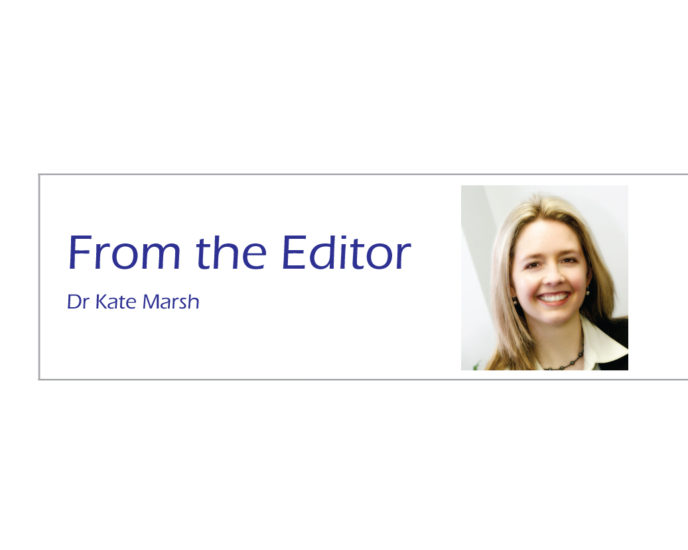 Introduction
In this issue of the ADE we have articles covering a wide variety of topics relevant to our work as diabetes educators.
Amy Cowan, RN CDE, presents the findings of her research on the ADEA mentoring program, exploring the perceptions of both mentor and mentee participants in the program. Her study findings provide useful insights for all health professionals taking part in a professional mentoring partnership.
Dr Elizabeth Holmes-Truscott and colleagues discuss their research on using co-design principles in the development of an evidence-informed resource on starting insulin for people with type 2 diabetes (T2D). Designed in consultation with both people living with T2D and health professionals, the resource aims to normalise and address psychological barriers to starting insulin and support informed and timely decision making about insulin therapy among Australians with T2D.
Giovanna Taverna, Peer Support Coordinator at Diabetes Victoria discusses their experience adapting peer support convenor training to an online forum during COVID-19, highlighting how they were able to maintain positive relationships with peer support staff and convenors and support them during a time when face-to-face connection wasn't possible.
Mellissa Hay, Research & Evaluation Manager at Diabetes NSW & ACT discusses the benefits of exercise for people with diabetes and provides an overview of the NDSS programs available to support people living with diabetes to lead an active healthy life. Melissa also outlines how you can refer clients who would benefit from the programs.
Sarah West, RN CDE at Mater Health, presents the findings of their research exploring the impact and experience of living with type 1 diabetes (T1D) while preparing for pregnancy, during pregnancy and postnatally. The study also highlights the important role health professionals have in supporting women with T1D from pre-conception through pregnancy and into the postnatal period, and will be valuable reading for any CDEs working with this population.
As we plan future editions of the ADE, we would like to encourage more of our members to consider submitting an article for publication. Remember, it doesn't need to be original research. Do you have an interesting case study? A quality improvement project you've conducted in your workplace? Have you conducted a literature review on a particular clinical area for your own continuing professional development that you would share with others? Do you have a practice tool you've developed or used that others could use? All of these may be suitable for publication. If you have an idea you would like to discuss further, please get in touch. You can email me at editor@adea.com.au
A reminder that you can read the ADE via https://ade.adea.com.au on any digital device and can also print, share and comment on articles and browse or search for past articles. If you prefer to read offline, you can print any articles, either in hard copy or as a PDF which you can save and read later. You can find instructions on how to do this here https://www.youtube.com/watch?v=Df9-L_7QvqE
Once again, I'd like to thank our hard-working EAG and our authors for helping to bring this edition together. We hope you enjoy reading it and welcome your feedback.