Movement is medicine for diabetes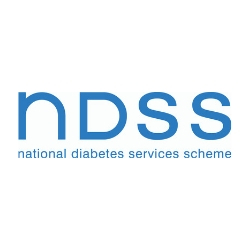 Introduction
NDSS programs to support people living with diabetes to lead an active healthy life
More than half of Australian adults are not active enough to support their health, with levels generally worsening with age.1 So what's going wrong and how can you help?
Physical activity is one of the few diabetes self-management approaches with immediate and significant benefits, both mentally and physically. It is a cornerstone in diabetes management, as well as reducing the risk of type 2 diabetes (T2D) and has been linked to numerous benefits including improved HbA1c, reduced risk of cardiovascular disease, improved physical fitness and function, emotional wellbeing, and better quality of life.2, 3
Physical activity lowers blood glucose levels via a range of mechanisms. For example, it uses glucose from the blood stream to fuel working muscles, improves insulin sensitivity so glucose is able to be utilised more effectively and strength training promotes an increase in lean muscle tissue, increasing the body's glucose storage capacity. Physical activity reduces the risk of diabetes-related complications and assists people to remain mobile and independent into later life, a key issue and concern for people living with diabetes.2, 3
Despite the significant benefits, only a minority of adults, including those with and without diabetes are sufficiently active. This is due to an array of environmental, cultural and personal factors that are not unique to those living with diabetes. However, the daily demands of managing a chronic condition adds a greater mental load and an extra layer of complexity when trying to overcome barriers to behaviour change. In addition, people with diabetes need to consider more factors such as their risk of hypoglycaemia if they take medication and whether they have suitable treatment and a blood glucose monitor at hand. These additional demands can make it more difficult to put plans into action.
The key to behaviour change
Behaviour change is not easy for many individuals because there is a myriad of factors at play. Success depends on the individual:
Understanding the link – how exactly does being active help me, and how does it lower glucose levels?
Believing it is important to them as an individual – the benefits I'll experience are important to me
Knowing how to make the change – what can I do right now and how will I go about it?
Having the self-efficacy/confidence in their ability to make a change – I can do it or I am confident to make it happen.
 Tips to discuss movement with your clients
Be empathetic – Use a person-centered supportive language and promote ownership: For example, "there are many ways to move more, what might work for you?"
Provide accurate information about the guidelines for adults: a minimum of 30 minutes of moderate intensity aerobic activity on most days plus two to three strength training sessions per week.
Support your clients to set their own realistic goals: something is better than nothing and is a stepping-stone to more. Encourage clients to start small and build gradually over time as confidence increases. This could be as simple as breaking up sitting time or including more incidental activity in their day to start with.
Consistency is key – support them to find a form of movement they enjoy and will be happy to do regularly.
Make sure they know where to go for more support: provide information and referral to support services and encourage them to seek out social support through friends and family if they can.
Free support programs
While you can (and should) start these coaching conversations, it can be challenging for anyone to establish a new habit. This is why there are a number of programs funded through the National Diabetes Services Scheme (NDSS*) that you can refer clients to for additional support to boost their chances of success. Keep in mind the type of program or service you refer your clients to, will depend on how complex their needs are, as well as their own preference and suitability for group-based programs versus one-to-one support.
Beat It
What is it?
A comprehensive 8-week group physical activity and lifestyle program. Beat It was developed by Diabetes NSW & ACT to support behaviour change and self-management. It is one of a suite of offerings funded through the NDSS.
Beat It includes:
a one-to-one initial assessment + exercise program
twice weekly group exercise sessions with a mix of moderate intensity aerobic, resistance and balance exercises tailored to individual needs
six interactive lifestyle education sessions focused on a range of diabetes self-management topics
tracking and final assessment.

Delivery format
Delivered by Accredited Exercise Physiologists (AEPs) who have been trained and certified by Diabetes NSW & ACT
Offered as a face-to-face program or online using videoconferencing technology e.g., Zoom
'Lite' option available with reduced time commitment of one session per week
Where is it available?
From April 2021 – available in NSW, ACT and QLD
The Lite version is currently only available in NSW Metro locations
It is hoped the program will expand to more states and territories over time
Eligibility criteria
18 years and over
Have a current diagnosis of diabetes (any type) and registered with the NDSS
A medical clearance from a General Practitioner (GP) is required prior to starting
Benefits for participants:
Increased cardiovascular fitness, strength, balance, and flexibility
Reduced waist circumference
Enhanced psychosocial outcomes, depression, anxiety, and stress scores (DASS-21); increased confidence, social connections, and diabetes-related self-efficacy (Kirwan M, Chiu CL, Hay M, Laing T, 2020, publication in review)
Aside from the myriad of health benefits, participants love the program. One participant summed it up nicely by saying "This program is the greatest gift to someone living with diabetes".
Referral options:
To find NDSS funded programs and to register:
Ready, Set, Go – Let's Move! (RSGLM)
What is it?
RSGLM is a unique evidence-based behaviour change workshop developed by Diabetes NSW & ACT. It is also one of a suite of offerings funded through the NDSS.
Delivery format
3-hour interactive face-to-face group workshop
Some locations offer the program in languages other than English, or with an interpreter
Diabetes NSW & ACT is currently developing an online version of the program with funding through the NDSS, due to launch early in the new 2021/22 financial year. Keep an eye on the NDSS or Diabetes NSW & ACT website for updates.
Where is it available?
Eligibility criteria
Have a current diagnosis of diabetes and be registered with the NDSS
Carers or support persons are also able to attend (an NDSS registration number must be provided at program registration)
Benefits for participants*: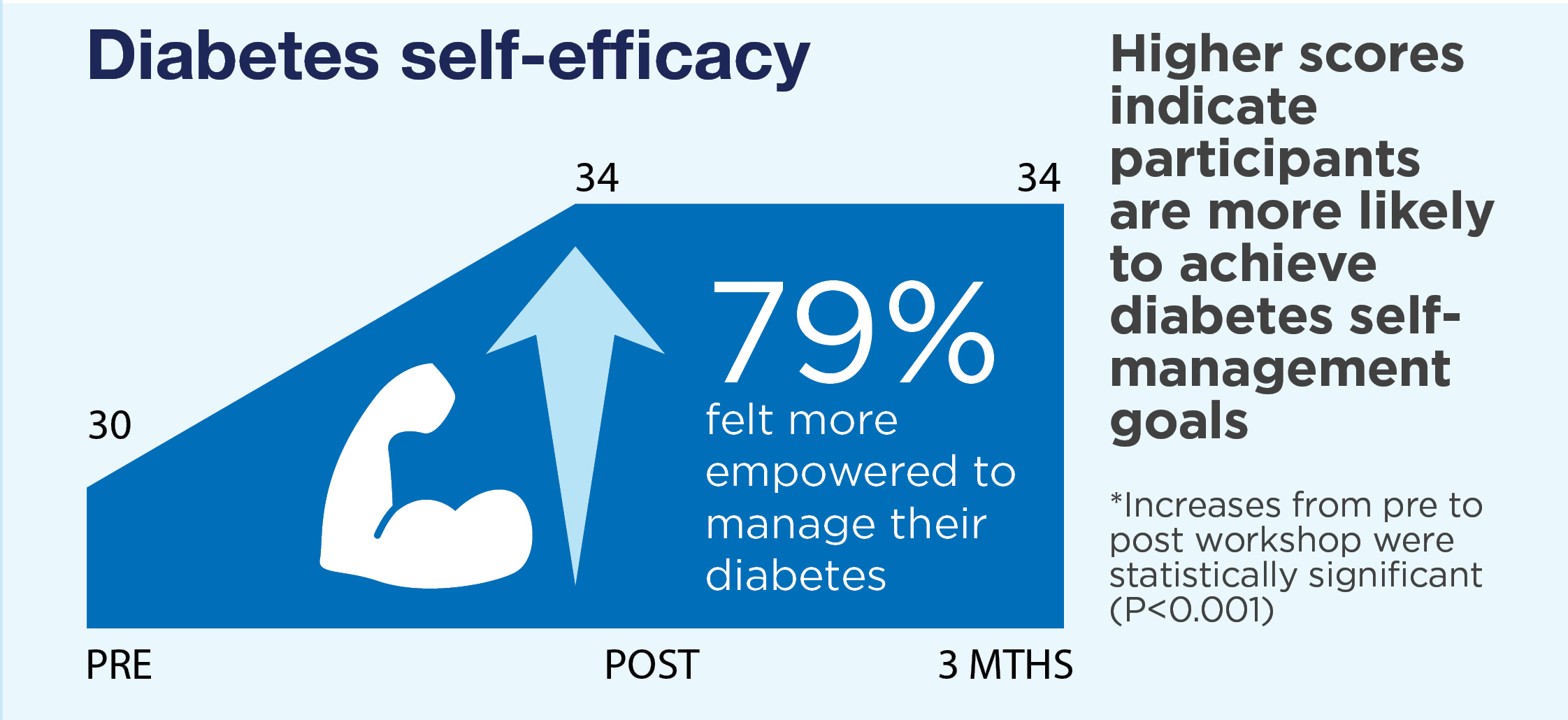 Enhanced diabetes-related self-efficacy and confidence with physical activity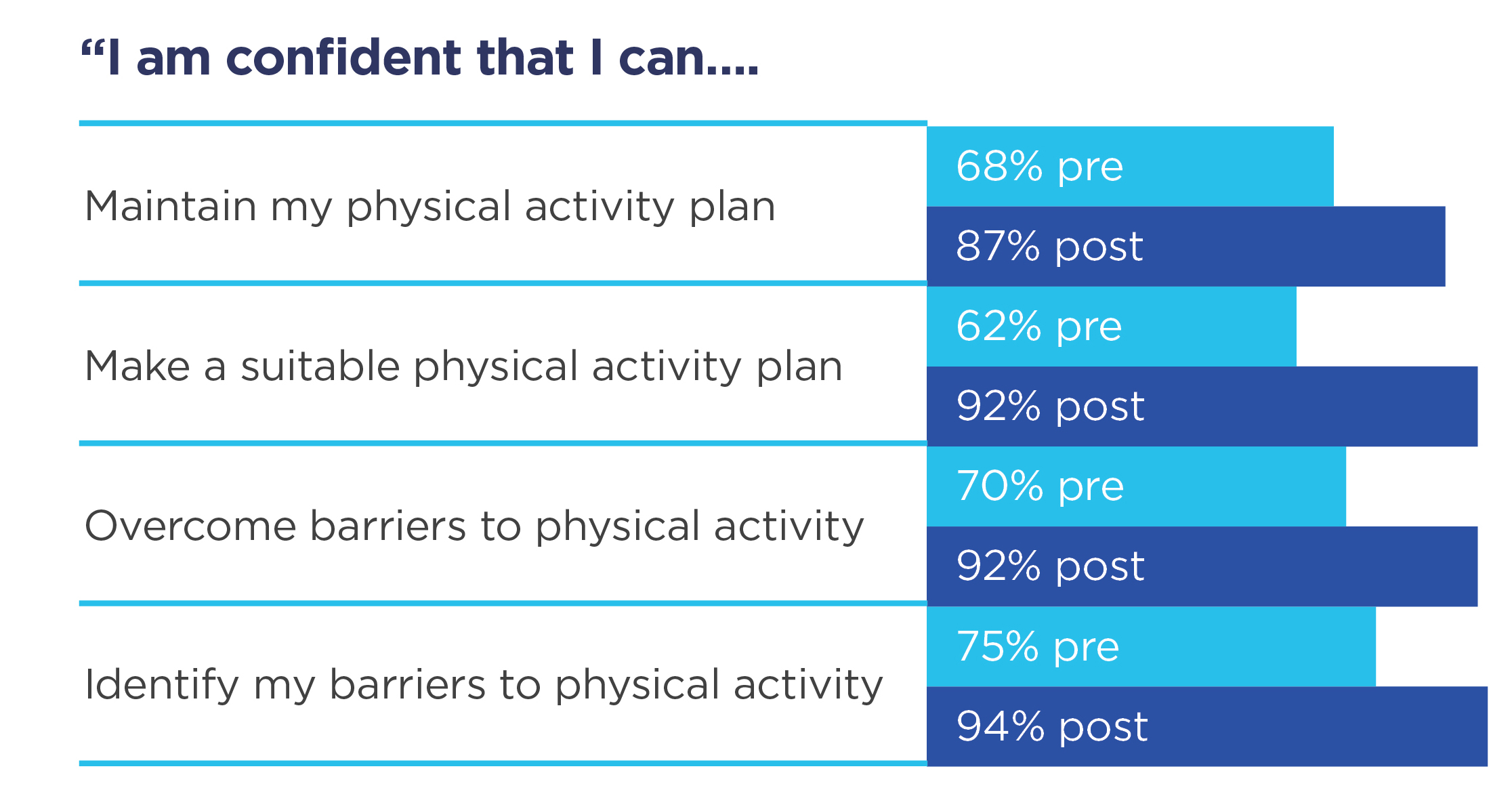 Improved physical activity levels

*Hay M, Braham J, 2020, unpublished data
Referral options
Participants can enquire about program availability and register by:
calling the NDSS Helpline on 1800 637 700
checking the events page on the website of their local state or territory diabetes organisation
Find the details of your local diabetes organisation at: ndss.com.au/local-diabetes-organisations/
Health Professional call back service
What is it?
A general diabetes information line offered as part of the NDSS Helpline where you can speak with qualified health professionals.
The service includes:
access to Accredited Exercise Physiologists, Accredited Practising Dietitians and/or Credentialled Diabetes Educators who specialise in diabetes management and prevention
a telephone discussion to answer general questions or concerns and/or advise on local support services available.
Note: As this is a one-off call, clinical advice cannot be provided. For example, staff can provide education and discuss suitable strategies to minimise the risk of hypoglycaemia during exercise, but they cannot prescribe medication adjustments. In these instances, education will be provided, and the individual then referred back to their health care provider for review and clinical prescription
Delivery format
Telephone discussion – call back service
One-off call with available health professional
No cap on the number of times the service can be accessed
Where is it available?
Eligibility criteria
None
Anyone can access it including people living with diabetes, support persons and health professionals
Referral options
You or your clients can call the NDSS Helpline on 1800 637 700 to request a health professional call back
For more information go to ndss.com.au/helpline
Medicare subsidies available
There may be times when alternative options are needed that may not be funded through the NDSS. So it's also important to be aware of the Medicare subsidies available to reduce your clients' out-of-pocket expenses when accessing these.
There are currently two subsidies available to access an Accredited Exercise Physiologist:
Individual allied health consultations via the Chronic Disease Management subsidy
Group Allied Health Services subsidy (T2D only)
Delivery formats
One-on-one clinical appointments (up to five per calendar year across all allied health practitioners)
Group Services for T2D: Initial one-on-one assessment plus eight group sessions per calendar year
Where is it available?
Eligibility criteria
Client must be eligible to claim Medicare services
The Accredited Exercise Physiologist must be a Medicare registered provider
Client must have a diagnosis of diabetes (or other eligible chronic condition)
For group services – client must have a diagnosis of T2D
Must have a current management plan and referral from their GP
Must not have reached their subsidy limit for the current calendar year
Referral options
A GP must prepare a management plan and referral to local services
Details of the eligible practitioner need to be recorded on the referral form
To find Accredited Exercise Physiologists in the local area:

Ask their local GP who should have referral options on file and/or
Call the NDSS Helpline on 1800 637 700 and/or
Search online via the Exercise and Sports Science Australia website: essa.org.au/find-aep
Practice points
Raise the topic of physical activity early and often when discussing diabetes management with your clients
Be empathetic to the difficulties of behaviour change and focus on the simple strategies outlined in this article to increase self-efficacy
Help your clients set their own realistic goals to suit their needs and preferences, and check in on their progress regularly
Give your clients information about the additional program and support options available.
Conclusion
Physical activity is an integral component of effective, holistic diabetes care. It supports improved diabetes management, emotional wellbeing and quality of life and reduces the risk of diabetes complications. Physical activity also improves physical status and functional independence, especially important in older age groups who cite this as one of their most important health goals.4
You play a pivotal role in helping your clients to move more by starting the conversation early, supporting any intentions to be more active and following up on their progress regularly.  And don't forget to refer clients to the free or subsidised programs available to support them and boost their chances of success.
The National Diabetes Services Scheme (NDSS) is an initiative of the Australian Government administered by Diabetes Australia. Find out more about the NDSS at ndss.com.au or call the NDSS Helpline on 1800 637 700.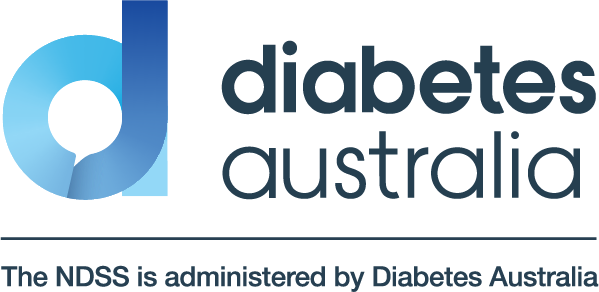 Acknowledgements
Thomas Laing, Beat It Program Manager; Joannah Braham, Ready, Set, Go – Let's Move Program Coordinator; Dr Morwenna Kirwan, Macquarie University; Dr Christine L Chiu, Macquarie University.
References
1.
Australian Institute of Health and Welfare: Insufficient physical activity. Last updated 20 Oct 2020. gov.au/reports/risk-factors/insufficient-physical-activity/contents/insufficient-physical-activity
2.
American Diabetes Association: 4. Lifestyle Management. Diabetes Care. 2017; 40 (s1) S33-S43; DOI: 10.2337/dc17-S007
3.
Hordern MD, Dunstan DW, Prins JB, Baker MK, Fiatorone Singh MA, Coombes JS. Exercise prescription for patients with type 2 diabetes and pre-diabetes: A position statement from Exercise and Sport Science Australia. Journal of Science and Medicine in Sport. 2012; 25-31
4.
Huang ES, Gorawara-Bhat R, Chin MH. Self-Reported Goals of Older Patients with Type 2 Diabetes Mellitus. Journal of the American Geriatrics Society. 2005; 53(2):306-311