Adapting peer support convenor training to an online forum during COVID-19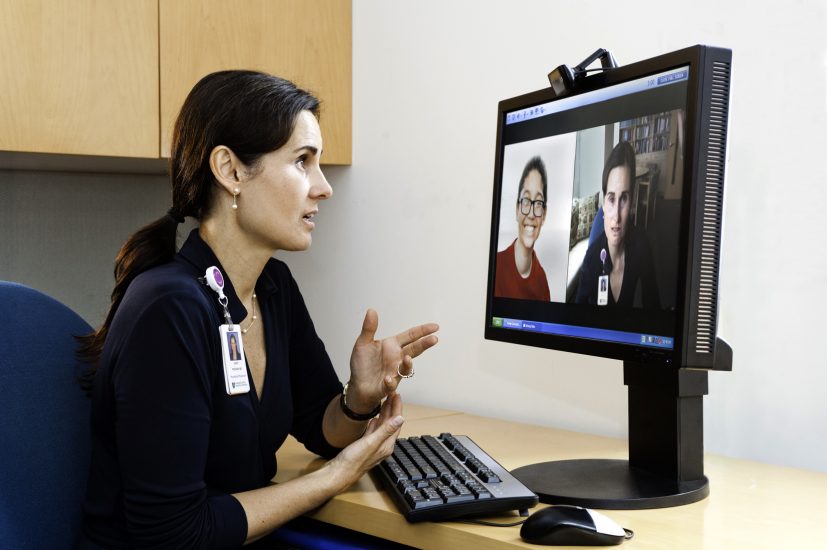 Introduction
The COVID-19 pandemic posed many challenges for organisations in connecting with consumers. It forced organisations to become innovative and necessitated the use of online mediums.1
For the Diabetes Victoria Peer Support program, this was an opportunity to connect with consumers virtually, which had never been fully embraced within the program before. Virtual connection was tested through a series of online Zoom webinar training sessions for convenors of support groups. While there were many benefits to using Zoom to engage with convenors, there were also unique challenges. Many convenors did not have the digital skillset or internet access to use alternative methods in place of face-to-face connection. The resounding learning from this process was that variety in program offering, tailored to consumer needs, is essential in successful program delivery.2
Diabetes Victoria's Peer Support program provides convenors of support groups with annual training opportunities to connect and upskill.  Most importantly, the training provides an opportunity for peer support staff to identify, discuss, and problem-solve with convenors about their additional support needs.
Diabetes Victoria's Peer Support program
The Diabetes Victoria Peer Support program uses a volunteer-led model, connecting with over 90 support groups throughout Victoria. The peer support program is funded by the National Diabetes Services Scheme (NDSS) and is nationally recognised.
Peer support groups are facilitated by a mixture of consumers and health professionals referred to as convenors. Their role is essential in providing ongoing supports to both the diabetes and the wider community.3  Convenors facilitate diabetes-related peer support and provide an environment for Victorian consumers to access the benefits of peer support including:
Social and emotional support
Ongoing support over time
Links to clinical care and community resources and
The Diabetes Victoria Peer Support team consists of two staff who manage relationships with convenors and act as conduits for the organisation and NDSS programs and services. Peer Support staff are not in a directive role but work with convenors and other consumers to support them in running a support group. The program provides multiple avenues of support through grant funding, group promotion, support from Diabetes Victoria staff and annual training to meet consumers' needs for the year. In return, convenors provide Diabetes Victoria staff with guidance about their communities' needs and provide safe spaces for people living with or affected by diabetes to connect. Assistance and organisational support are essential to convenors to prevent potential burnout, as they may also be managing diabetes as well as fulfilling their role as a peer support convenor.
Convenors are provided with options to upskill, learn new practices, and connect with other convenors at an annual training offering, in which the topics are chosen based on convenor feedback.
Diabetes Victoria Peer Support training  
The annual training opportunity began several years ago, historically only delivered through face-to-face sessions. Sessions have been run over either a half or full day and only in the Melbourne CBD.  Convenors who attended the free training sessions have appreciated topic-specific training and highlighted the value of connecting with other convenors and peer support staff.
The annual training topics were developed through a yearly training needs analysis (annual survey to establish peer support convenors' training needs using the Qualtrics survey system), identified training gaps from the previous years' evaluations and one-on-one convenor consultation. In early 2020 the same practice was followed in conducting a training needs analysis, which ultimately resulted in several planned face-to-face training sessions with an online option for all convenors.
The challenge of government imposed COVID-19 restrictions and lockdown periods in Victoria meant that peer support groups which  usually connect face-to-face could not do so for most of 2020. While some convenors were not affected, many were challenged to adapt to new modes of peer support connection (online and over the phone). During this rapid change, it was identified that , providing online facilitated training options  with the capacity to run a face-to-face version later  was preferred.
Peer support staff brought in experts from several fields including social work, the Diabetes Victoria Communications & Media department, and a health literacy speaker to run three webinars.    Additional accredited training was provided by Lifeline, a lead in mental health and wellbeing. The one-hour training webinars were conducted from May to October 2020 on the following topics:
Keeping well as a convenor- A focus on mental health and wellbeing as a convenor, resulting in additional accredited training options provided to convenors from Lifeline's "Accidental Counsellor training ".
Getting Online – Targeted at convenors with a lack of comfort using online platforms. Peer Support staff guided them through essential connections such as email, Facebook and using Zoom meetings, and supported them with an online transition. This session was developed with guidance from Diabetes Victoria Communication and Media department.
Health Literacy for peer support convenors – Supporting convenors to feel confident about communicating with and supporting their group to navigate the health environment.
Training outcomes and challenges
During the COVID-19 lockdown period in Victoria it became apparent that  peer support staff needed to support convenors to adapt to using  online mediums and webinars in place of face-to-face contacts. Although some convenors adapted to the online mediums easily, many reported discomfort in using digital platforms. They expressed a lack of confidence at not having the skill set or support to acquire the knowledge of how to join a Zoom meeting or register for a webinar, and many expressed concerns around cybersecurity and sharing information online.2
For those convenors who did not feel comfortable using digital platforms and did not have  an interest in doing so, it was vital to validate their concerns  and provide support tailored to the convenor's skillset and comfort online. For some, taking a break from their leadership roles was helpful, but for those who wanted to enhance their understanding or use of technology, assistance and training opportunities were provided.
Peer Support staff used these opportunities to strengthen their relationships with consumers in providing alternative support. The staff created content for convenors by screen-sharing and recording in Zoom; showcasing how to use various platforms (i.e., Facebook, Zoom, email), providing one-on-one technical support to convenors in accessing Zoom and facilitating an online meeting.  Furthermore, linking them to information from the E-Safety commissioner and instructional guides on using the Zoom platform addressed concerns about cybersecurity.6, 7
Training results and key learnings 
In order to evaluate the success of the training, it was decided that a mixed method approach was necessary  given the variability in  convenors' prior levels of digital knowledge.  Convenors were provided with an opportunity to give feedback formally through the Qualtrics online post-webinar survey or informally throughout the webinars (Including qualitative feedback via quotes, post-webinar forum discussion and emailed feedback).
Key learnings were identified:
2020 had the largest training uptake known to Diabetes Victoria Peer Support staff, with over one third (n=32) of the Diabetes Victoria Peer Support convenors (total of 92) registered.
Increased attendance from participants who had not attended a prior training opportunity.
Half the registrants were based in regional Victoria with an increase from those in Western Victoria compared to previous years.
Convenor satisfaction of the online training was high throughout all three webinars.
Participants advised that in future they would increase activities within their groups that related to the specific training topics.
Participants preferred webinars of no more than one-hour with an element of interaction (i.e. Using raise hand function and voting on a poll in a Zoom webinar).
Cybersecurity concerns and a low prior level of digital knowledge were  key barriers to participation.
As a result of the 2020 training, ten groups started using Zoom to connect, commenting that the additional training and support made them confident to use online platforms.
Content tailored to the peer support audience was necessary.
In addition to assisting the 32 convenors engaged with training to keep their groups connected, convenors kept engaged with peer support staff and the Diabetes Victoria organisation, where they may otherwise have not. This training engagement was significant in maintaining the peer support network during the COVID-19 pandemic and enabling them to resume regular meetings when permitted.
Throughout the evaluation, it was identified that convenors wanted ongoing access to the resources and training, so housing the resources and content created was necessary. In late 2020, a peer support hub containing all the recorded webinars and additional resources used throughout the training was created and provided to all current convenors.
Regional and health professional convenor participation was increased from previous years, with many citing travel as a previous barrier to their attendance. Many convenors also identified participation in online mediums as a barrier to their attendance. To address this, the annual face-to-face training option will now be accompanied by online training to further support convenors accessing the annual training opportunities.
Attending the webinar training and getting familiar with using Zoom's platform has resulted in some convenors feeling more comfortable using technology to connect their groups and to encourage their members to connect virtually. To date, several groups10 are now using Zoom to connect with members, with plans to continue this when face-to-face programs resume. This will help to provide access to people who cannot attend a face-to-face meeting due to geographic location or logistical difficulties.
Table 1. Convenor Participation over the past 3 years in the Annual Convenor Peer Support Training 
Year ​

(Last 3 years)

Diabetes Victoria Convenor Peer Support Training attendance participation ​
2018​
24​
2019​
23​
2020​
32​
Conclusion
Overall, the 2020 peer support convenor training highlighted the importance of engagement and collaboration with consumers to create something that was  accessible and met  their needs. It also served to maintain positive relationships with peer support staff and convenors and supported them in the transition to online mediums.
Online mediums served the purpose to remove certain barriers in accessing training and connecting during a very unprecedented time, and although engagement levels increased from previous years, the importance of providing choice and options that address multiple needs remains.
Conclusion
Key takeaways when adapting to online peer support
Know your audience – Provide the relevant support/ additional resources to them when expecting them to use an online platform.
Nothing is too simple – If you think opening a Zoom meeting and increasing the sound is simple, it may not be if you have not done it before. Make sure you address these things.
Provide delivery mode options – While using online options is great at tackling the barrier of increasing access, it is necessary to provide options that cater to all (e.g., online and face-to-face when permitted).
Acknowledgements
The Diabetes Victoria Peer Support program is funded by the National Diabetes Services Scheme (NDSS), an initiative of the Australian Government administered by Diabetes Australia. Each state and territory administers their respective peer support program.
References
1.
Shah S, Nogueras D, van Woerden H, Kiparoglou V. The COVID-19 Pandemic: A Pandemic of Lockdown Loneliness and the Role of Digital Technology. Journal of Medical Internet Research. 2020;22(11):e22287.
2.
Xie X, Siau K, Nah F. COVID-19 pandemic – online education in the new normal and the next normal. Journal of Information Technology Case and Application Research. 2020;22(3):175-187.
3.
Browne J, Bennett A, Halliday J, Holmes-Truscott E, Speight J. Diabetes peer support in Australia: A national survey. Melbourne: Diabetes Victoria; 2016.
4.
Fisher E, Boothroyd R, Coufal M et al. Peer Support For Self-Management Of Diabetes Improved Outcomes In International Settings. Health Affairs. 2012;31(1):130-139.
5.
Fisher E, Boothroyd R, Elstad E et al. Peer support of complex health behaviors in prevention and disease management with special reference to diabetes: systematic reviews. Clinical Diabetes and Endocrinology. 2017;3(1).
6.
Staying safer online [Internet]. eSafety. 2021 [cited 15 April 2021]. Available from: https://www.esafety.gov.au/seniors/staying-safer-online
7.
Zoom video tutorials [Internet]. Zoom Help Center. 2021 [cited 15 April 2021]. Available from: https://support.zoom.us/hc/en-us/articles/206618765-Zoom-video-tutorials